It's Time to Grow Your Business Online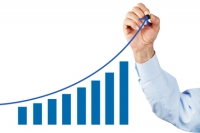 Marketing and consumer behaviour has changed. You can now buy almost anything online and for most businesses, your website is your silent sales person working 24/7 to generate leads and sales. In fact, most consumers start their search for products and services online and in 2015 your website must deliver a great customer experience or your business is never going to reach its potential.
So, is your website driving plenty of traffic and customers? If not, let's look at seven essential features your site needs to have to win new business.
1. Blog
If you don't have a blog it's time to start. The simple fact is, the more you blog, the more traffic you will get to your website. The statistics are compelling, businesses that blog one to two times per month generate seventy percent more leads than those that don't blog at all. Answer your prospects commonly asked questions and start a blog today.
2. Free Educational Content
Educating your prospects builds trust, particularly if you give valuable content away for free. If you have valuable content that you're prepared to exchange for your prospects contact details then you can build your email list. Through email marketing you can then nurture the relationship and ultimately work towards a sale. Remember, website visitors are strangers looking for solutions so educate them and be seen as the industry expert so they keep coming back for more.
3. Responsive!
In 2014, around 20% of all website hits are from mobile devices such as tablets and smart phones. This figure is growing each year and it's critical that your website is responsive which means it renders differently on these devices to deliver a perfect website viewing and experience. A lot of websites were built using old technology but being responsive is a must have feature.
4. Search Engine Optimization
To get your website found by the search engines you have to strategically plan what keywords you use and also carefully name your page titles, URLs, alt tags, meta-tags and meta descriptions. It's a science and the search engines look at the keywords in your website headlines, paragraphs and image descriptions. If you failed to plan your keywords when you created your site then it's time for a SEO review. Without traffic your beautiful website is just like a billboard in the desert with no passing traffic.
5. What's In It for Me?
Most visitors to the home page of your website have the attention span of a goldfish. This means in under 10 seconds you have to engage with them or they are off and gone. You need to tell them how your products and services will help them and solve their problems. Your content needs to nail the fact that you have the solution to their issues.
Avoid talking about you and focus on the benefits the reader will get. Some describe this as a 'why us' approach. Visitors don't really care about you, they simply want solutions and fast.
6. Testimonials and Social Proof
Your visitors are strangers and they are sceptical. Nobody believes everything they read online and they hate being sold to. You need to build trust and that's where testimonials and case studies can provide proof that your products and services work. Your satisfied customers are living proof and you should highlight their success stories and reassure prospects that you have the solution to their problems.
7. Analytics – Know Your Numbers
In 2015, it's time to know your numbers. You can install Google Analytics for free on your website that lets you track key website statistics like how many visitors you get each day, what pages are drawing the most traffic and where the visitors are from and what percentage are using mobile devices. You need to measure and monitor so you have benchmarks and can gauge the results of your changes.
In summary, there are no shortcuts when it comes to website development. Without these essential features your website isn't going to deliver the results you need. Make your website a priority and stop thinking of it as a cost and start treating it as an investment. Your site must work perfectly on a smartphone and the content needs to focus on your prospects not you. The internet is a field of diamonds and you can compete with the big players if you provide visitors with an amazing website experience. Our website underwent a major overhaul this year and these changes had a big impact on our traffic numbers. If you need any help with your website or are contemplating a makeover talk to us today.