About Us
The firm is headed by our three partners, Lou Krstevski, Sebastian Di Mauro and David Blakis. As you can probably tell from our website, we are not your average suburban firm of CPA's who just keep the financial score for our clients.
Conveniently located in East Ivanhoe, our passion and focus is helping small business owners build a better, more profitable and valuable business. Our slogan really captures our mission of, 'Building Your Business & Planning Your Future'.
Our range of accounting, tax and financial services are both broad and deep. While business owners are our primary focus we also service a number of individuals and helping you grow your wealth is a key part of our offering.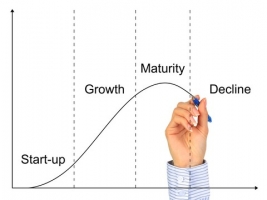 Over the past 15 years we have developed some specialist skills and we are recognised as business start-up and self managed superannuation experts. We have literally mentored hundreds of business owners through the various stages of their business life cycle from start up right through to sale.
Our marketing expertise is one of our major points of difference and to help our clients succeed we have also developed a number of consulting tools including checklists, templates and spreadsheets. We recognise the fact that marketing can be the difference between success and failure for a business which is why we offer you cost effective marketing strategies around your branding, website, corporate brochure and social media strategy.
Our pro-active approach further distinguishes us from other compliance based accounting practices in Melbourne. We focus on strategies to improve your bottom line and use industry benchmarks to compare your business' performance against the competition so you know what is working in your business and what needs working on.
If you want more than just a number cruncher contact us today and let's get to work on building your business, your profits and your wealth.
Aspire Wealth Group - Building Your Business & Planning Your Future