Accountants North Balwyn
We are a small to medium sized accounting firm situated in the eastern suburbs of Melbourne in the East Ivanhoe and Balwyn area. While we offer the usual tax and accounting services you would expect from a suburban accounting firm, we believe business owners want more than just compliance from their accountant. We offer you strategies to help you grow your revenue, profit and business value. We also offer financial planning services designed to help you build your personal wealth and protect your assets.
Our expertise in specific industries including the building trades and medical profession has contributed to our growth as has our focus on niche services including advice on the establishment and operation of self managed superannuation funds. We have also earnt a reputation as a business start up specialist.
We continue to adapt to our clients needs and being in the financial services sector, referrals are the life blood of our business. We strive to earn your trust and ongoing referrals by delivering strategies and solutions that are both cost and tax effective. We guarantee you personal service with a pro-active approach and pride ourselves on our accessibility. Our client brief includes helping you reduce the cost of compliance so we train you to use the right accounting software that matches your business needs with your accounting skills.
Over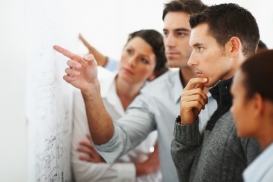 time we have developed expertise in specific industries including builders and related trades, solicitors, manufacturers, real estate agents, dentists, physiotherapists, opticians and medical professionals including general practitioners. Our dedicated team of accountants are committed to ongoing professional development so you enjoy access to the best technical tax and accounting advice available and no job is too big or too small for the team. We adopt a hands on approach with our clients including visiting your business premises whenever possible.
Our core values include integrity, confidentiality and value so if you're looking for a lot more than just basic accounting and tax compliance services from your accountant call one of our professional and passionate team members today on (03) 9497 2222.
Aspire Wealth Group - Building Your Business & Planning Your Future